BLOC AERO AO14 PHOTOCHROMIC Matt black Red Cat1 - Cat2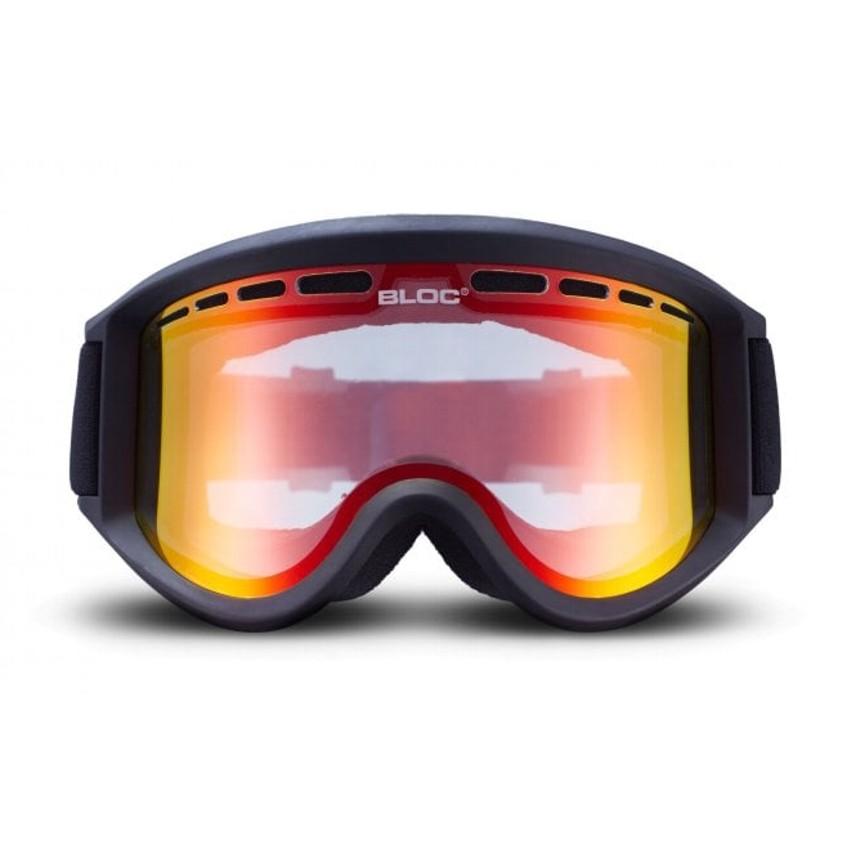 by BLOC EYEWEAR
Code: AO14
The BLOC Aero goggles raise the bar with a lightweight cylindrical design that expands peripheral vision, ensuring a comfortable performance fit. Tri layer insulated fleece wicks away moisture from the skin, while the dual adjustment strap keeps the google strapped close to your face all day long. BLOCs dual vented lenses offer maximum UV protection. This Photochromic Lens adjusts to the light conditions, from a Category 1 in low light conditions to a Category 2 in medium light conditions.
Photochromic lens technology
Forget swapping lenses when light conditions change. Bloc's superior fast reacting Photochromic lens technology, adjusts to current light conditions by gradually darkening when exposed to increasing UV light intensity and returning to its original state when levels decrease.
Please note, photochromic lenses react to UV rays and will not darken when worn behind a helmet visor or motor vehicle windscreen that blocks UV light. They must be exposed to direct sunlight to initiate.
Photochromic range for this lens is Cat 1-2 provides superior definition in changing light etc etc..