GoalZero Rock Out 2 Portable Speaker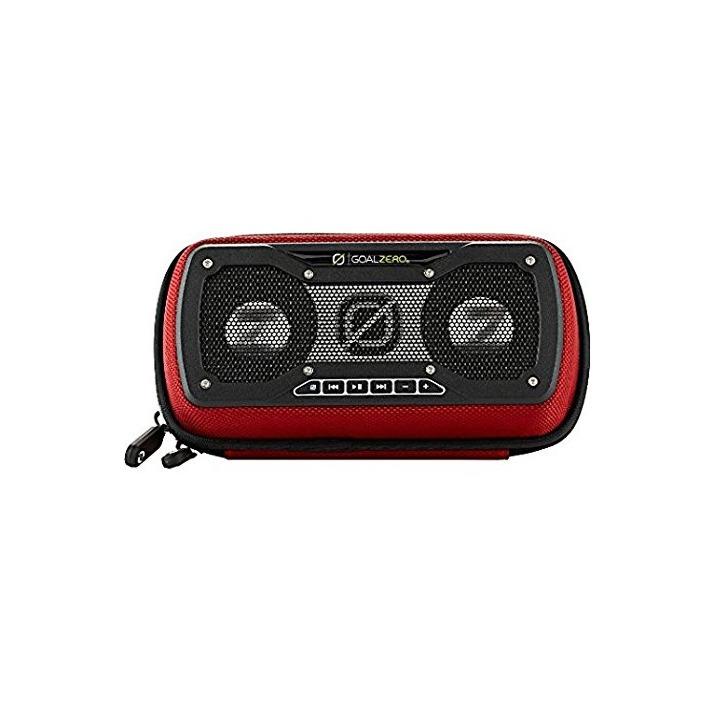 by GOALZERO
Code: ROCKOUT
Designed to meet the demands of the pickiest audiophile, the Rock Out 2 features innovative DarkBass™ technology providing a true bass experience without the extra weight or size. The external controls also prevent you from exposing your device to the outdoor elements.
The Rock Out 2 has been thoroughly tested from pole to pole and proven to withstand the harshest, wettest environments. Its rugged outer shell boasts a weather-proof construction while the internal compartment keeps phones/MP3's safe in any environment.
The Rock Out 2 features an advanced lithium-ion battery that runs for 20+ hours. When the time comes to juice it up, simply plug the Rock Out 2 into any USB port with the built-in cable and fully charge it in 2 hours. On the go?