GRANGER'S G30 INSOLES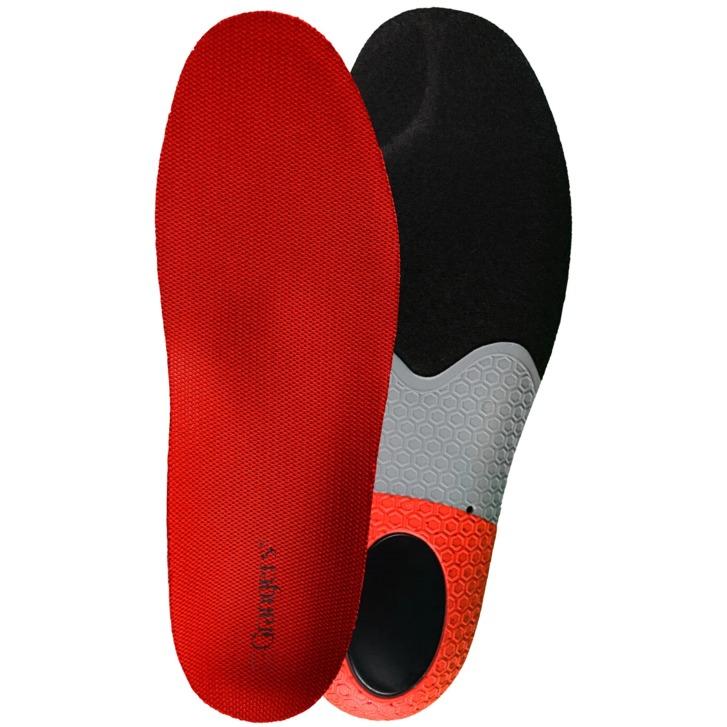 An insole designed to provide optimal protection, support and comfort.
FEATURES 
Moisture management

Enhanced comfort

Arch support

Heel retention

Shock protection

Coolmax® DermoDry top sheet

Breathable

Durable
On all of life's adventures, our feet suffer the most. Wherever we go, our feet have to keep moving, so it's important to provide them with all the support they need. This is why we designed our G30 insole, so your feet have maximum support they can rely on.
This insole is built upon a felt base, ensuring a highly breathability and moisture management. The core is made up of memory foam which adds comfort and this, paired with a contoured EVA cradle and gel heel inserts ensures arch support, heel retention and shock protection. This lovely package of comfort and support is completed with a Coolmax® DermoDry top sheet which wicks away and manages moisture.
So, with an insole in your boots that guarantees to keep your feet dry, comfortable and supported what's your next adventure?
Directions for use:
Remove any existing insole. 

Replace with the correct G30 for your size.

Depending on how your boots currently fit, you may need to choose a smaller or larger size.