GRANGER'S LEATHER FOOTWEAR G-WAX 80G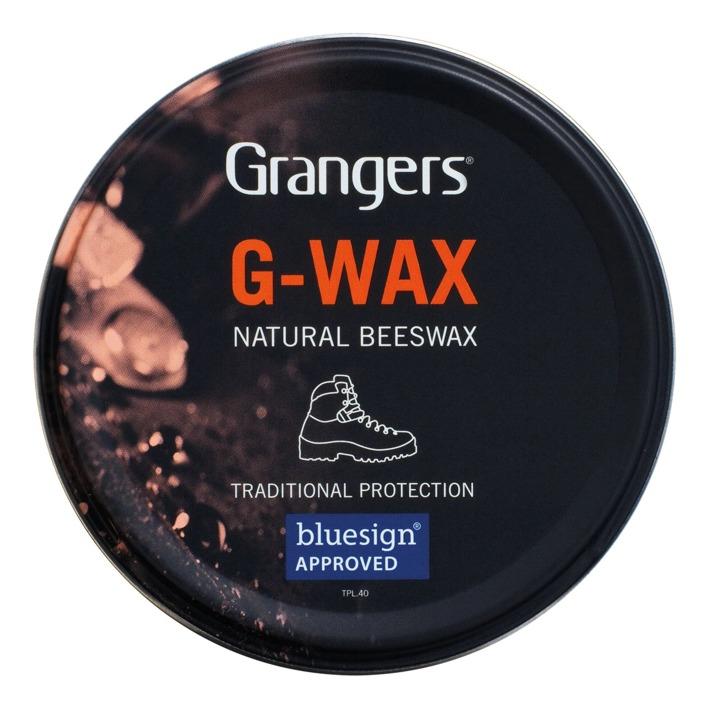 A traditional wax designed to add nourishment and protection to all leather footwear.
FEATURES 
Maximises breathability

Durable protection

Uses natural beeswax for enhanced performance and protection

Protects against water, stains and oils

PFC-free

Bluesign® approved
DETAILS
A lot of people speak to us about G-Wax, it's been around so long that it's the head of the Granger's family.
This wax is formulated to protect and nourish your leather footwear so that you can simply concentrate on where you want your feet to take you next.
So, why do you need to look after your leather footwear?
We invest in leather footwear because it looks great and lasts. However, if we don't invest the time to look after our leather then it won't last and certainly won't look great. Untreated leather can be easily damaged by the elements. It can dry out, crack and also become uncomfortable to wear. Let's face it, out of all our kit, our footwear is what we rely on most but it's also the part of our outdoor gear that suffers the most. So, make sure you take care of your leather with this simple-to-use wax and your leather footwear will last and support you on adventures for years to come.