Highlander Tourer Double Mosquito Net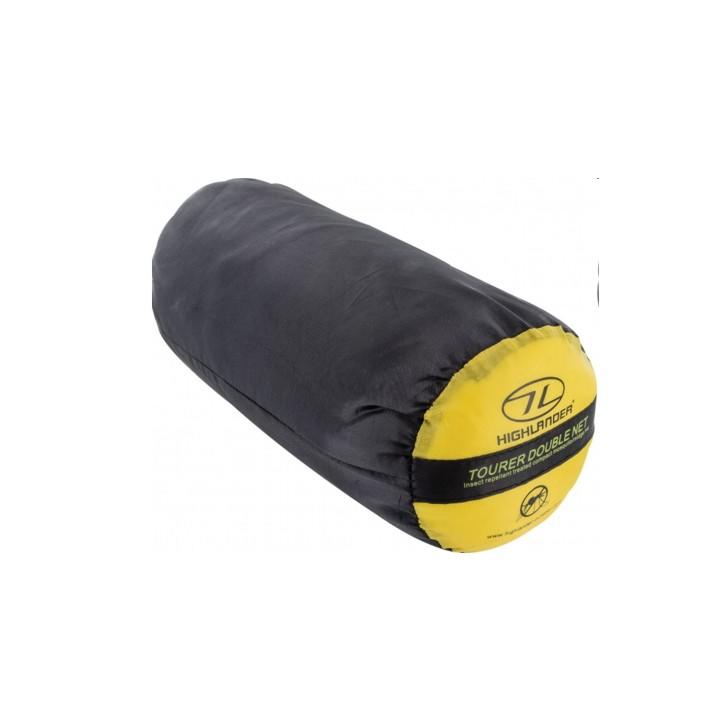 The Highlander Tourer Midge and Mosquito Net hangs 3 ways; cone, cube or double wedge. The net comes pre-treated with insecticide to provide a chemical as well as a physical barrier to biting insects.
Product:

Highlander Tourer Midge and Mosquito Net

Size:

2 Person

Hanging System:

Single, double or 4 point suspension.

Dimensions:

2.2m Long x 1.6m Wide x 2.35m High (86" Long x 63" Wide X 92" High)

Weight:

675g (Size when packed: 30cm long x 13cm width)

Mesh Size:

400 holes per square inch
Proof against midges, mosquito and other small biting insects.

Colour:

White

Treatment:

Impregnated with Insecticide:
- treatment remains effective for up to 2 years when used daily
- can be washed up to 20 times without losing effectiveness

Hanging Kit:

Not Included.

Pack Format:

Shower-proof stuff sack with a draw string and toggle - quite roomy and relatively easy to repack.

Features:

Hangs as a double wedge, cube or a cone.

Comments:

Ideal for back packing and outdoor use.