PacSafe CarrySafe 100 Anti-Theft Camera Strap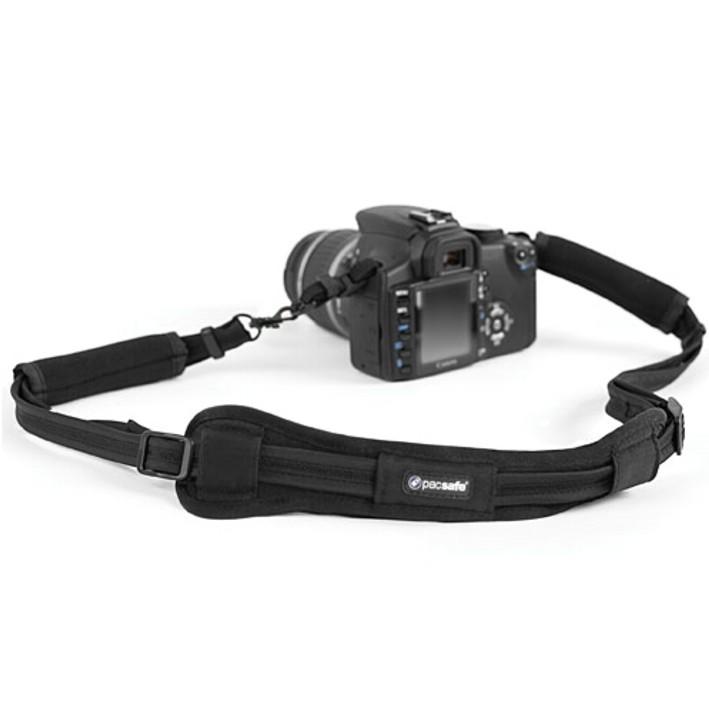 The CarrySafe 100 GII is a camera neck strap that combines comfort and two anti-theft security features to help provide security for your camera, video camera, or binoculars from "cut and run" thefts.
Snap away without worrying about strap slashers slicing your camera strap and running off with your DSLR. Useful on binoculars too.
Embedded through the entire strap are two 1.5 mm, 7x7 high-tensile stainless steel wires (seven strands and each strand comprised of seven wires). While this steel wire security system is strong, it remains flexible enough so it is not detectable or uncomfortable.