Paracord Bracelet Quick Release Buckle Olive Green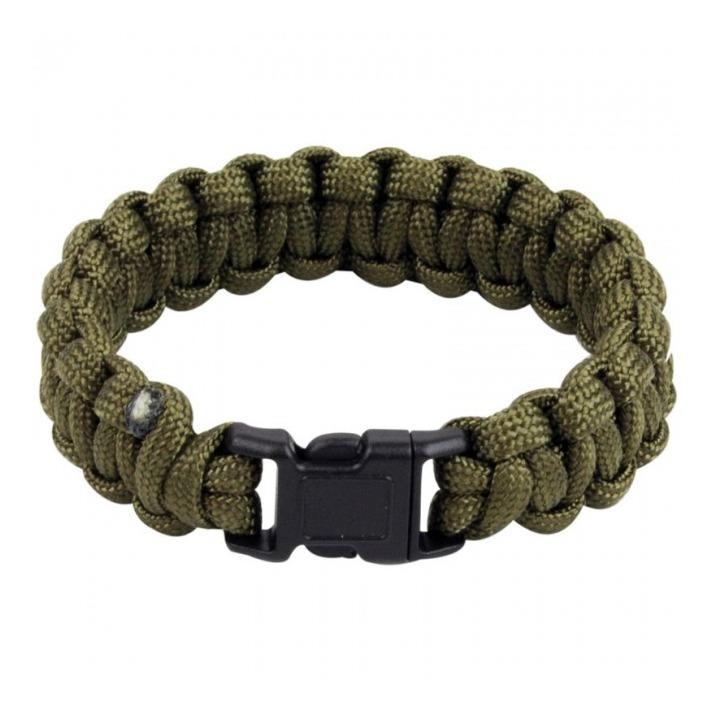 Made of the original paracord paracord cord (parachute cord) in Olive, which does not change its properties under the influence of water, it dries very quickly, does not stretch, does not rot, does not soften. Closure with plastic clip. If necessary, it can be used to: trowel and protect the equipment, as a laundry rope, shoelace, fastening cable, camping, shelter. Tear-resistant, load-resistant up to 190 kg.
Bracelet is an excellent proposition for lovers of survival expeditions, hunters, anglers, bikers, sailors or other sports enthusiasts. Note: PARACORD rope is not intended for climbing.
Paracord (parachute rope)

Stamina: up to 190kg

Maximum length: 240cm(94.4in)

Width: 10mm(0.39in)

Total length: 21,3cm(8.3in)

Woven paracord

QR buckle

Lightweight

0.030kg

Quick release buckle

Emergency supply of paracord when you need it.

Wear on wrist or attach to backpack etc

Handy paracord bracelet with plastic buckle. An essential part of any survival kit.