Sea to Summit Field Repair Buckle - 25mm Side Release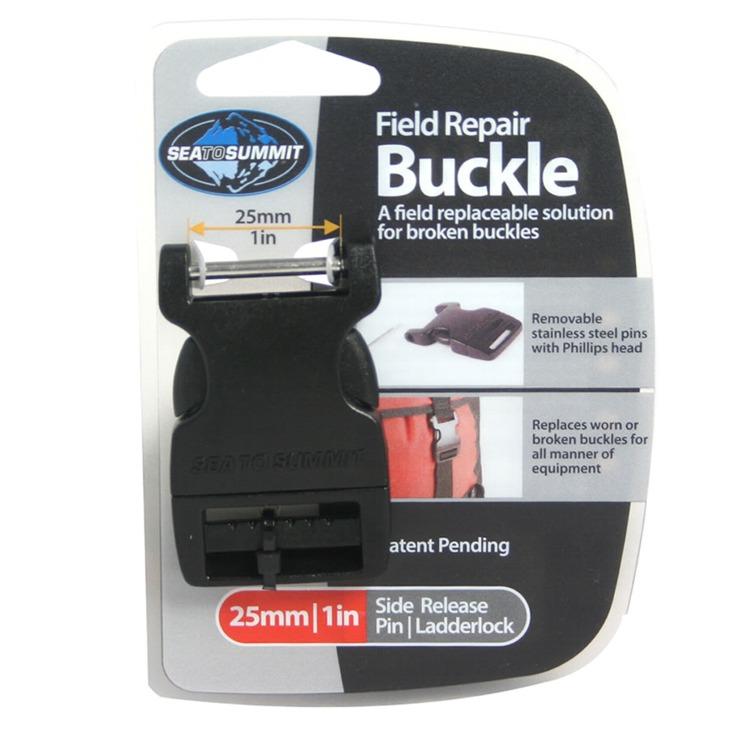 Field replaceable buckle with a removable stainless steel pin, complete with a Phillips head for quick and easy replacement of damaged or worn buckles with a screwdriver! This ladderlock replacement clip is the perfect solution when it comes to repairing damaged or worn equipment buckles on outdoor gear, be it a rucksack, compression stuff sack or drysack.

The Field Repair buckle offers a long term solution to replacing damaged clips, and there's no need to sew in replacement buckles once you get home as this side release buckle is built to last! The pin is corrosion resistant and measures 25mm in width.