STORM ANTI FOG 75ML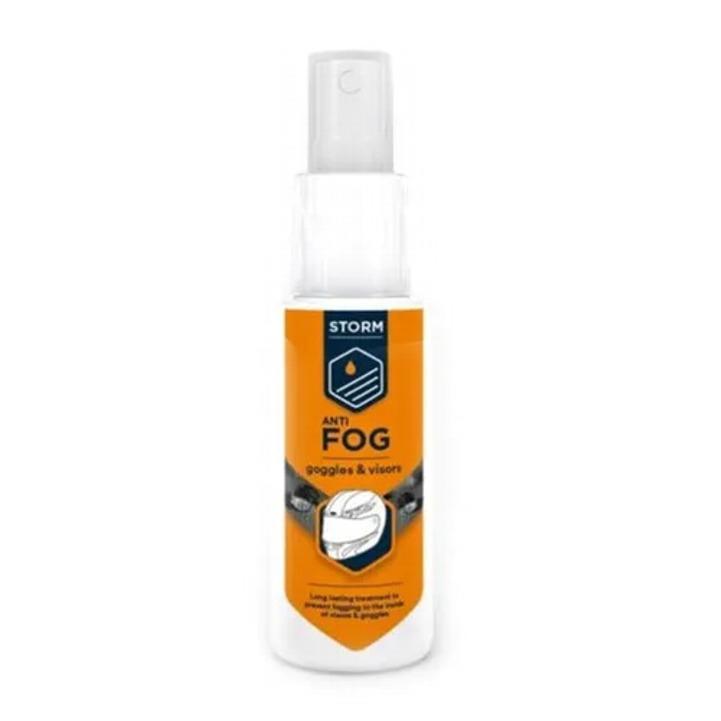 Storm spray on anti fog product leaves a think film to the inner surface of goggles and visors, reducing the build up of fogging that can cause reduced visibility. Apply a couple of think coats. May not be suitable for all goggle and visor types or materials, especially those with manufactured coatings.
Stops your visor, glasses or goggles misting.
Quick drying.
Long lasting.
Instructions: Apply Anti Fog onto a clean dry cloth and wipe lightly onto glass ensuring complete coverage. Allow to dry before use.