Vango 2 in 1 Pocket Cutlery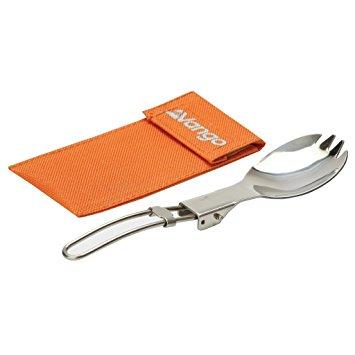 The Vango Pocket 2 in 1 Cutlery Set is a handy Spork with a folding handle - complete with its own carry case.
All the scooping power of a spoon, harnessed in tandem with the skewering prongs of a fork.
Specifications: 
Stainless steel spoon/ fork with folding handle
Supplied in fabric case.