Wooden Ski Boot Carrier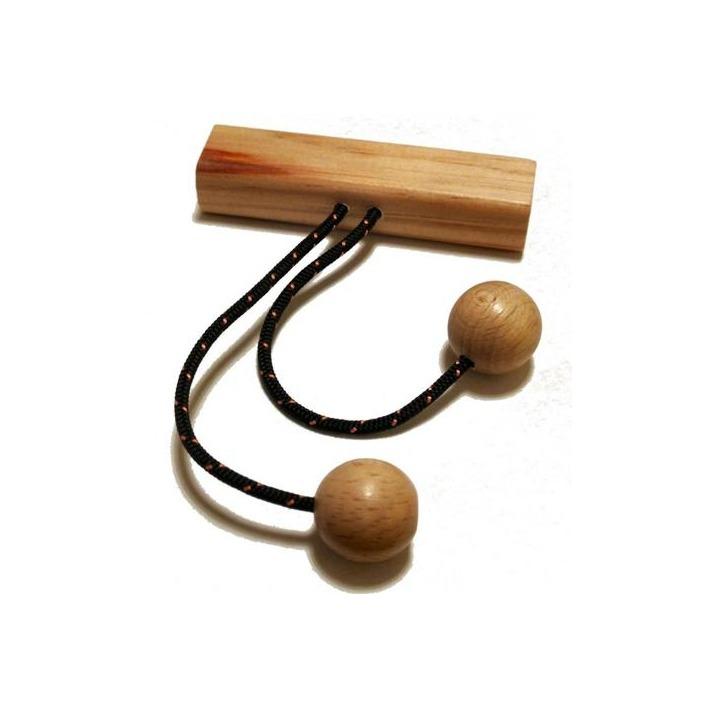 A simple but very effective way to carry a pair of ski boots.
Simply close the top buckle of each boot over the cord attached to the wooden balls , and voila! You could also use the powerstrap if your boots have one.
Useful for carrying other awkward things too.  Ice-skates, walking boots but probably not small children!