ZERO-FOG ANTI-FOG SPRAY 30ML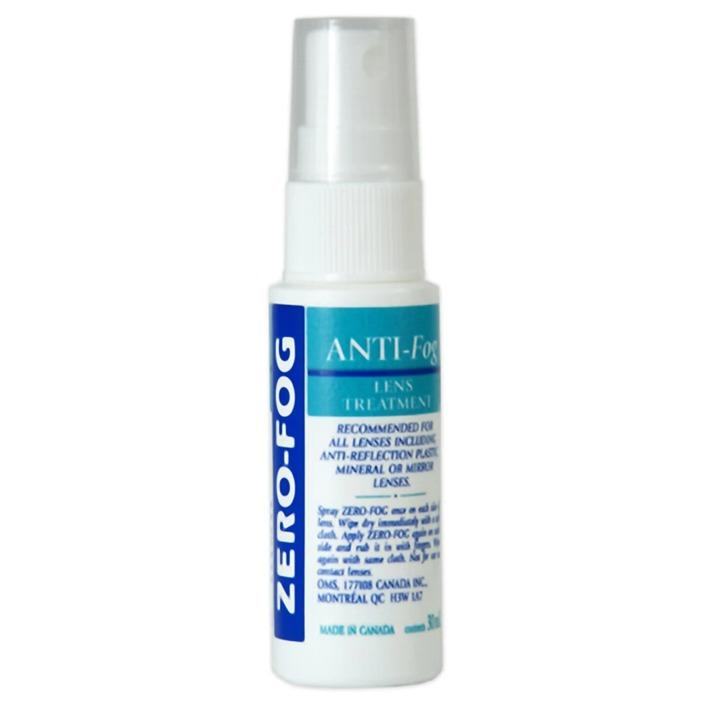 Recommended for all lenses including AR Coated plastic, mineral or mirror lenses.
Tired of having to keep wiping fog off your sunglasses, glasses or sports goggles? When you use Aero-Fog spray there will be no fogging up at all. Ever.
When going from a cool or cold environment into a warm humid one there will be no reaction at all. Glasses, Shooting Glasses, ski-goggles, diving-goggles, facemasks, hockey-shields, motorcycle face shields will all be more protected. Lenses will stay clean for days.
100% Efficient Anti-Fog Lens Treatment

Anti-static repels dust

One treatment lasts for several days

Superb Non-Smearing action for A-R Coated Lenses.

MADE IN CANADA